Highlights
01-02 Hours Rafting expedition, which will cover about 5 KMs ( Graded 2/3 rapids)
Overview
White Water Rafting is a challenging recreational activity and an exhilarating water sport. Yet contrary to the public belief, White Water Rafting is not a sport that demands great physical strength.
An average level of physical fitness and a strong spirit would do. White Water Rafting, generally enjoyed in the white-waters as well as in other turbulent waters, brings about an enthralling experience to the water sport enthusiasts.
Though the ability to swim is a definite advantage, a compulsory Personal Flotation Device will be provided, a necessary outfit for a White Water Rafting as it is guaranteed to save you from drowning if you fall overboard.
However, those suffering from heart ailments, epilepsy as well as those who are uncomfortable in turbulent waters aren't advised to go White Water Rafting. Some of the rivers of Sri Lanka afford the opportunity for recreational activists and water sports enthusiast to enjoy White Water Rafting. The small town of Kitulgala in the hill country is the most famous place in Sri Lanka to do so.
What to bring

Bring appropriate attire suitable for water. (a pair of shorts and a t-shirt will work)
Bring an appropriate pair of shoes. If you do not have one, normal rubber slippers are ok.
Bring towels, if you need to dry off.
Cameras / photographic equipment.
Things we provide

Experienced and professional river guide
Safety gear
Different colored self-bailing rafts and paddles
Waterproof bag for cameras
Transportation to the location where the trek begins (not applicable for large groups)
Extensive "safety talk"…this is where we teach you how to raft!
Changing Room
Do

Be sure to raft at your physical fitness (Please disclose details before participating – if you are suffering from heart problems, epilepsy or any other disease. Necessary arrangements can be made beforehand.)
Wear your life jacket and helmet even if you are a good swimmer and get it checked by our staff.
Use suitable clothing for rafting.
Ask straps for your glasses.
Bring waterproof bags or rent from us if you want to carry your digital camera or valuables.
Respect the local culture and adapt to it in case it's necessary.
Listen and follow the guide's instructions well.
Don't

Don't take alcohol before activities.
Don't wear jewelry or expensive watches.
Don't throw anything to the river.
Don't try to catch or obstruct birds along the way.
Don't put anything in your pocket.
Don't panic when you fall out! Follow instructions.
(SKU: LK60100100)
Photo Gallery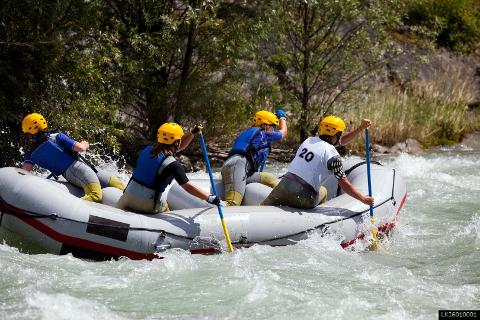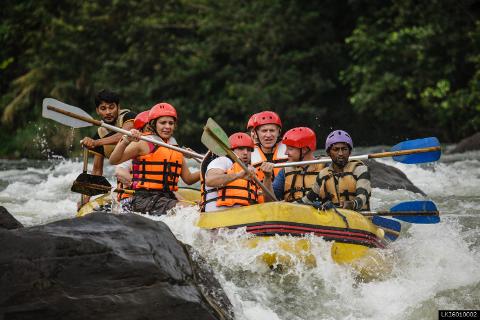 Terms and Conditions
Cancellation, No Show and Refund Policy Cancellation must be in writing and sent by you/your travel agent who made the booking. Cancellations take effect from the date the written notice is received. No refund in full or in part will be given for unutilized services in the package(s) once you commence using the product or service. • Up to 24 hours before the Activity starts – Fixed processing fee of USD 30.00 and the balance will be refunded. In case of a refund to be made via an international bank transfer, all bank fees to be borne by the guest. A refund to the credit card is subject to above processing fee only. • Less than 24 hours and in case of "No Show" – No Refunds. • No refunds will be entertained under whatsoever condition once the guest arrives in Sri Lanka. • We reserve the right to cancel your holiday because of unforeseen circumstances.