Highlights
Wangedigala and Wangedikanda belong to the mountain range which takes pride in holding the 13th highest mountain in the country, Gonmolliya. The views are amazing from Wangedigala which spans towards Beragala, Horton Plains, Balathoduwa, Gonmolliya, Samanala wewa,Haputale, Udaweriya and many lush green forests. This is rated as a moderate difficult level hike.
Day 1
We leave from Colombo fort in the 11.00 pm A/C bus.Reach destination at 3.00 am
A vehicle will be transporting us to Bambarakanda guest house where we will rest until
morning for the hike.After a cup of tea, we start the hike at 7.30 am.Breakfast will be packed and given to have it somewhere in the middle of the woods.Estimated reaching time for Wangedigala in 10.30 am.A brief pause here to enjoy the view and start again towards Wangedikanda Estimated reaching time for Wangedikanda would be 11.30 am
We will have a much needed break here with snacks as well.
Leaving Wangedikanda at around 12.30 pm, we would reach our guest house before 4.00 pm.Lunch will be served with a view of the tallest waterfall in the country, Bambarakanda falls (790 feet).Taking what is necessary for the campsite, we would leave towards the campsite which is only 250 meters away.Rest of the day is relaxing with a campfire and dinner. BBQ facility available if necessary.
Day 2
Wake up call at 6.00 am.We leave to Bambarakanda falls, the base which is a common place for visitors. After a short pause for pictures, we hike up to the top of the falls which is an easy 30 min hike.On top of the falls, there is another cascade and a natural pool which is only waist deep and extremely safe for bathing and rock sliding.We would proceed to the Ohiya-Kalupahana road which is above the falls through the pine forest to a viewpoint where you can see an entire forest range. After pictures, we come down towards the guest house for breakfast.Leaving Bambarakanda after breakfast towards Colombo in an A/C bus.
Cost includes
1)A/C public transport with reserved seats
2)Transport from and to Bambarakanda/ Kalupahana
3)Hiking charges
4)Camping charges including tents
5)4 meals with 3 beverages
Discounts available depending on number of pax.
Checklist on what you need to bring
1. Double strapped backpack
2. Shoes with extra socks
3. Warm clothes/ Jacket for camping. Temperature would be between 12-20 degrees
Celsius.
4. A raincoat is a must as the weather is highly unpredictable
5. A water bottle. A bottle that can carry minimum of 1 liter is recommended.
6. Toothbrush/ Toothpaste and other personal hygiene items.
7. A torch is a must.
8. Towel
9. So basically this is all you need to bring. Apart from the above list, you may bring
chocolates, energy drinks and other snacks on your own preference if necessary.

Terms and conditions
1.All participants should abide to the instructions given by us during the hike as we value
your safety as well as the safety and rules of the Forest Department.
2.We do not accept any liability for cancellations of tours on events of nature.
3.We do not accept any liability for death, injury or illness of guests caused by animals,
reptiles, insects and events of nature or any type of accident. However, we take extra
caution and we have been highly trained to minimize such situations.
4. We do not accept any liability for loss or damage of personal belongings during the tour.
Photo Gallery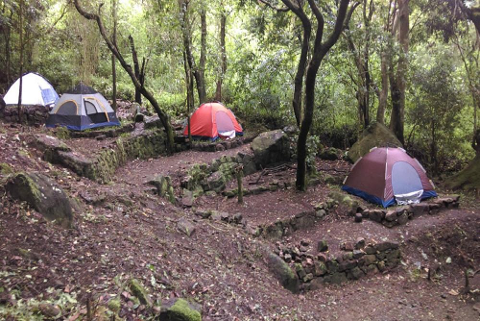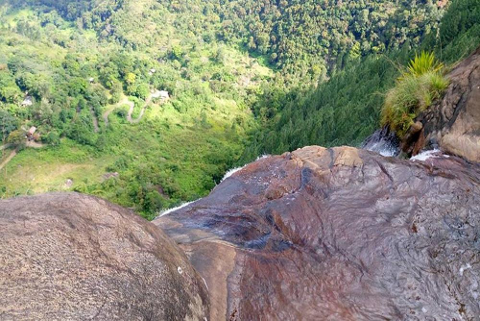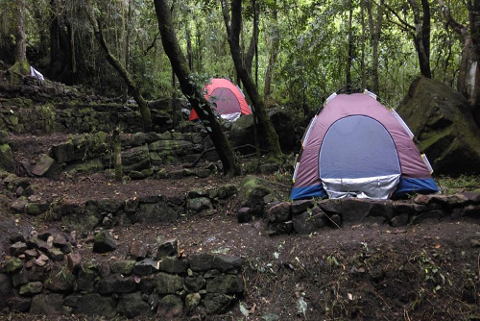 Terms and Conditions
Cancellation, No Show and Refund Policy • Free cancellation up to 24 hours before the activity starts • Less than 24 hours and in case of "No Show" – No Refunds. • We reserve the right to cancel your holiday because of unforeseen circumstances.