Day 01 - Airport > Pinnawala > Kandy
Arrive at Colombo International Airport at 8.00am hrs. Here, you will be met by a designated chauffer guide from Lakpura. After the formalities at the airport you will be escorted to your air-conditioned vehicle and proceed to Kandy. En-route you will be making a stop in Pinnawala to visit the Millennium Elephant Foundation. (Travel Time: 2 to 2 ½ hrs)
The Millennium Elephant Foundation (MEF) is a family run non-government organization (NGO) dedicated to improving the welfare of domestic elephants throughout Sri Lanka. The Foundation provide and fund the care, medical treatments, food, mahout salaries, the running costs of the charity as well as having an on call Mobile Veterinary Unit which travels around the country treating sick elephants in need. The Elephant Walk Experience is another alternative to elephant riding for tourists, which is an ethical, up close and personal experience for tourists.
Thereafter proceed to Kandy and check in to the hotel for relaxation. (Travel Time: 1 to 1 ½ hrs)
Later, experience the glorious Sri Lankan Cultural Dance show.
The Kandy Cultural Show gives an opportunity to experience some of the traditions of Sri Lanka. Enjoy this hour-long extravaganza as some of the most popular art forms of the island take to the stage. Get wowed by fire dancers and sword dancers. Watch the colorful Kandyan dancers take to the air to the thrumming primal beat of the drums.
Upon completion return to the hotel and relax.
Day 02 - Kandy > Nuwara Eliya > Ella
After breakfast check out from the hotel and visit Temple of the Tooth Relic in Kandy. (Travel Time: 15 to 20 mins)
The Temple of the Sacred Tooth Relic is a UNESCO World Heritage Site which was built in the 16th century as the place of veneration and protection for Lord Buddha's sacred tooth. Walk through the beautifully embellished passageways and elaborately painted halls, done in red, cream and black. Lounge against delicately carved pillars and get amazed by the beautiful golden statues. Get an unforgettable experience of history and art.
Thereafter proceed to Nuwara Eliya and visit Sita Amman Temple and Divurumpola Temple. (Travel Time: 2 ½ to 3 hrs)
The Sita Amman Temple can be seen en route to the Hakgala Botanical Gardens. The prominent temple architecture will not fail to attract your attention. Ancient statues of Rama and Sita can be seen on one side of the temple. The temple today is a modern building with its paintings, statues and pillars decorated with sculptures; all depicting the tale of Rama and Sita.
Divurumpola Temple still revered by thousands, this holy haven was the place where Sita performed her Agni Pariksha (proving her chastity) to her husband Rama. Continuing the practice for thousands of years, villagers still pledge their fidelity or take oaths there and even in certain courts, this agreement was binding. This place has been respected and worshipped by people down the ages.
On completion of the day proceed to Ella and check into the hotel for relaxation. (Travel Time: 1 ½ to 2 hrs)
Day 03 - Ella > Yala
After breakfast at the checkout and visit Ravana Falls.
Ravana Falls is another must visit in Ella. Hill country of Sri Lanka is quite popular for beautiful waterfalls and Ravana Falls is right at the top.The falls have been named after the legendary character Ravana, which is connected to the famous Indian epic, the Ramayana. According to legend, it is said that Ravana (who was the king of Sri Lanka at the time) had kidnapped princess Sita, and had hidden her in the caves behind this waterfall, now simply known as the Ravana Ella Cave. At the time, the cave was surrounded with thick forests in the midst of wilderness. It is also believed that Rama's queen bathed in a pool that accumulated the water falling from this waterfall.
On completion of the day proceed to Yala and check into the hotel and relax. (Travel Time: 2 ½ to 3 hrs)
Day 04 - Yala > Kataragama > Yala
Early in the morning go on lovely jeep safari in Yala National Park.
This amazing three-hour Safari offers the opportunity to visit Yala National Park, the second largest in the island based off the Southeastern coast of Sri Lanka. Get a chance to see the famous Sri Lankan leopards, indigenous wild water buffalo, Sri Lankan Sloth Bear and large herds of Sri Lankan Elephants. The park is also home to many other species of mammals, birds, reptiles, amphibians, fish and invertebrates.
After the lovely safari return to the hotel and relax.
Later in the evening visit Kataragama Temple. (Travel Time: 20 to 30 mins)
This is the temple of Lord Karthikeya Subramaniam at Kataragama. Lord Karthikeya was requested to go to the battlefield by Lord Indra on the last day of war. This was done to protect Lord Rama from the wrath of Brahmasthra aimed by King Ravana which otherwise would have weakened Lord Rama. The benefit was one of the most powerful weapon brahma asthra aimed at Lord Rama for the second time was rendered useless by the presence of Lord Karthikeya.
3 pooja or offerings take place daily. Make sure you have a tray full of fruits, incense and of course little money, to be offered (You will get half the fruits back, which you may partake)
On completion of the day return to the hotel and relax.
Day 05 - Yala > Ussangoda > Rumassala > Galle
After breakfast visit Ussangoda beach. (Travel Time: 50 to 60 mins)
Ussangoda is a strange coastal area because of its lack of trees. Its serpentine rock contains toxic heavy metals. Only specific smaller plants were able to adapt to this soil. But according to the Ramayana legends there are two more explanation for the baldness of Ussangoda. After meeting Sitadevi Lord Hanuman provoked the mighty King Ravana and his army of Rakshasas. It resulted in Lord Hanuman's tail being set on fire by Rakshasas. Hanuman in turn went on to torch parts of King Ravana's empire with his burning tail. Ussangoda is said to be one of these burnt areas. Besides the Ramyana Trail legend has it that earlier on the Ussangoda plateau was used an airport by King Ravana for his Dandumonara peachock chariot, before Hanuman devastated the landing site.
On completion proceed to Galle, on arrival to Galle visit Rumassala. (Travel Time: 2 to 2 ½ hrs)
Rumassala hill 3 kms east of Galle is the landmark of Unuwatuna beach because of the picturesque white Buddhist dagoba on top of it. Rumassala rock is one of the five Sri Lankan spots believed to originate from parts of Mount Dronagiri. They fell down when Hanuman carried the Dronagiri on his flight back to Lanka in order to use its Sanjiwani herb to rescue Lakhshmana and Rama who were in need of this medical plant to be reanimated after suffering severe injuries. Rumassala is also said to be an abode of Sita during her stay in Lanka.
Thereafter go on a city tour in Galle.
Explore the secrets of Galle where the Portuguese and Dutch made their headquarters. Visit the Galle Fort which is one of the best-preserved fortifications in Asia. View the museums of Galle and the lighthouse. Walk through the cobblestoned streets with their Dutch names and listen to your guide tell their stories. Relax with a king coconut or a cup of tea caressed by a breeze of the tropics
On Completion of the day check into the hotel and relax.
Day 06 - Galle > Chilaw > BIA
After breakfast at the hotel, proceed to Chilaw and visit Munneswaram Temple. (Travel Time: 3 ½ to 4 hrs)
Munneswaram temple is an important regional Hindu temple complex in Sri Lanka. It has been in existence at least since 1000 CE, although myths surrounding the temple associate it with the popular Indian epic Ramayana, and its legendary hero-king Rama. The temple is one of five ancient temples dedicated to Shiva in the region
On completion of the visit proceed to airport after spending a memorable time in this island.
COST INCLUDES
Accommodation Sharing a Double Room OR a Single Room
Meal plan on Bed and Breakfast basis
Transport in a Private Car, inclusive of all chauffer accommodation, cost of fuel, parking & highway tolls.
Service of an English-Speaking Chauffer Guide throughout the tour.
All prevailing taxes and service charges (Except for Credit Card Charges)
COST EXCLUDES
Entry Visa Fees, please visit www.eta.gov.lk for more details / submit your individual visa application.
International / Domestic Airfare
Any expenses of personal nature.
Tips & Portages.
Cost of Beverages
Meals where not specified.
Entrance fees
Photo Gallery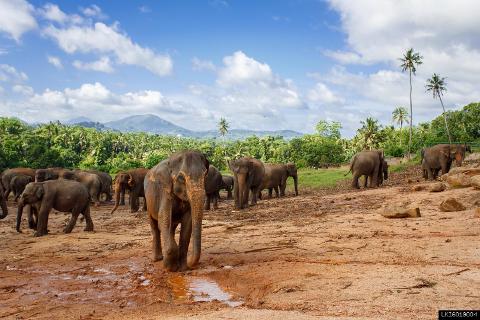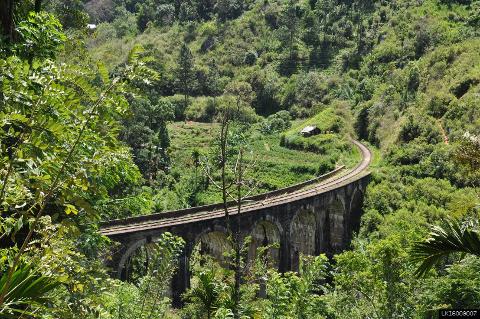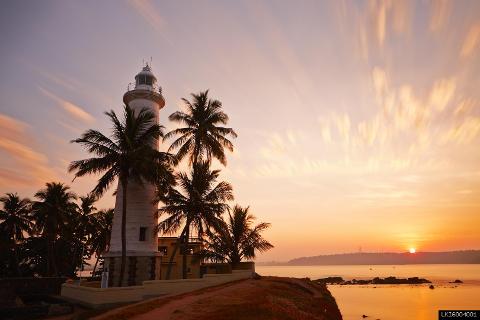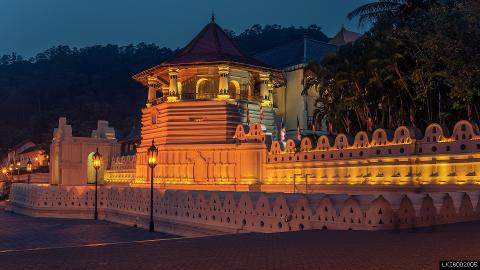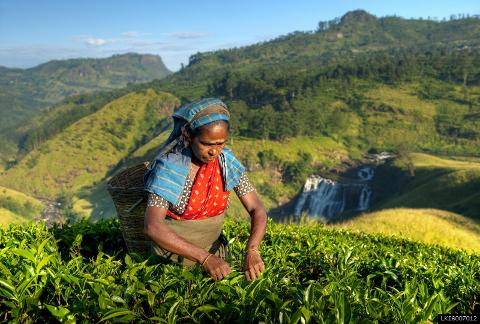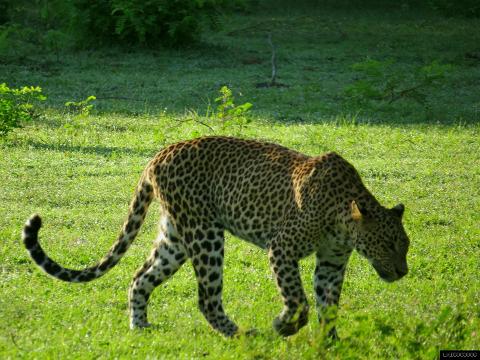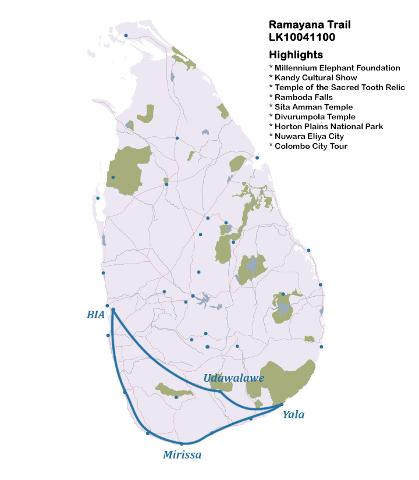 Terms and Conditions
Cancellation, No Show and Refund Policy Cancellation must be in writing and sent by you/your travel agent who made the booking. Cancellations take effect from the date the written notice is received. No refund in full or in part will be given for unutilized services in the package(s) once you commence using the product or service. • Up to 21 days before the Tour starts – Fixed processing fee of USD 30.00 and the balance will be refunded. In case of a refund to be made via an international bank transfer, all bank fees to be borne by the guest. A refund to the credit card is subject to above processing fee only. • Less than 21 days and in case of "No Show" – No Refunds. • No refunds will be entertained under whatsoever condition once the guest arrives in Sri Lanka. • We reserve the right to cancel your holiday because of unforeseen circumstances.