About Flying Ravana in Ella
Flying Ravana is Sri Lanka's first ever mega dual zip-line, located amidst the luscious green estates of Ella, Sri Lanka. (near Little Adams Peak - Ellas main attraction) The two-wire zip-line stretches for more than half a kilometer (Length 550m), slides at max 80kmph and offers a bird's-eye view of the beautiful hills of the island. Flying Ravana is true, Ella in all its glory.
Highlights
Equipment provided
Get on board at Mini Adams Peak and fly over iconic tea estates and lush greenery overlooking the famous Ella Gap
Overview
This 1-hour Flying Ravana Experience gives you an exclusive adventure enthusiasts experience. Our guide will pick up you at 98 Adventure Park, Ella. The equipment will be provided, as will be your instructor and support crew. The Flying Ravana experience will be open from 9:00 am to 5:00 pm, so select accordingly.
Cocooned within Sri Lanka's Badulla District is an inviting haven, filled with an abundance of natural beauty and a cool climate to call by. Ziplining with Flying Ravana is one of the things to do in Ella, which is home to an abundance of breathtaking backdrops. Ella allows both the laidback as well as the curious at heart to voyage through some of Sri Lanka's most cherished destinations. Situated 3,415 ft. above sea level and 200 km east of the capital of Colombo, this cosy hamlet comprises numerous floral and faunal species coupled with towering mountain ranges and scenic waterfalls.
You will be enjoying Flying Ravana Experience. This offers a bird's-eye view of the beautiful hills of the island and all combine to make this experience memorable for life. You will be finishing your session after 1 hour and will be get back to the 98 Adventure Park, Ella completing your trip.
Our Rate Includes
Cost of logistic arrangements and safety equipment
Facilitation cost and supporting crew cost
Child Policy
Age above 15 years will be considered ar Adult below 15 years will be considered as child
What we will provide
Harness and the safety equipment needed for the ride
Helmet if required
Instructions and assistance
What to wear
One of the most important rules is that you should feel comfortable in your clothes. Around your thighs and waist comes the tight harness which can feel uncomfortable if you are wearing uncomfortable clothes. The below mentioned are things to keep in mind when choosing clothes for zip lining.
Skirts, dresses or sarongs are not recommended.
Loose clothes (example – Scarfs) are not allowed as they may interfere with the equipment during the flight. Although slippers should be fine. Fully covered / close-toed shoes are ideal.
We recommend jeans, shorts, tights, shirts, t-shirts, yoga pants and any other clothing that is not too baggy or loose. Casual clothing is fine. The harness will be provided to you to be worn on top of your clothing, so covered clothes will keep you comfortable during the flight.
If you have loose hair you need to tie it up. Bring something which you can tie up your hair for a comfortable fun-filled ride.
Height and Weight
Looking for an adrenaline kick you'll never forget? Soar through the air on South Asia's fastest mega zip line offered by Flying Ravana – a hair-raising ride you have to experience to believe. However, there are height & weight requirements to meet, as the harness must be able to fit around your body and be safely secured.
Minimum Weight: 30kg
Minimum Height: 90cm
Maximum Weight: 110kg
Maximum Height : 210cm
Ziplines are certified by the ERCA
The European Ropes Course Association was established to support the construction, inspection, training, and operation of ropes courses and have formulated the highest safety standards for ropes courses. The overall aim of the Association is to enhance the quality and safety of ropes courses, being actively involved in advances in professional practices.
ERCA's long-standing involvement in safety and the nature and quality of its membership means that ERCA combines an established professional structure and wide-ranging expertise in the ropes course field.
Photo Gallery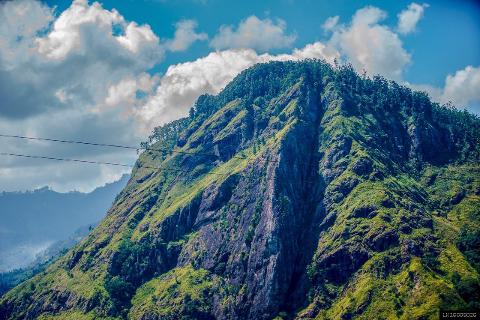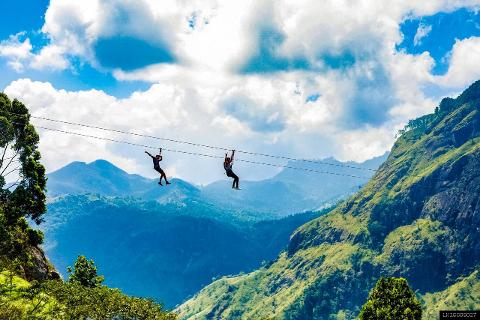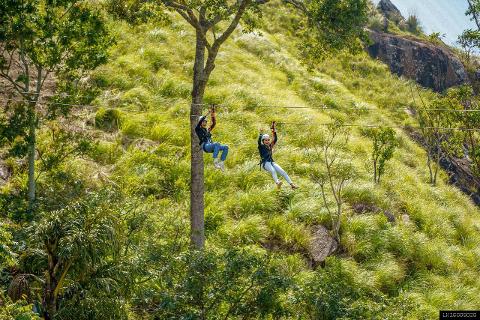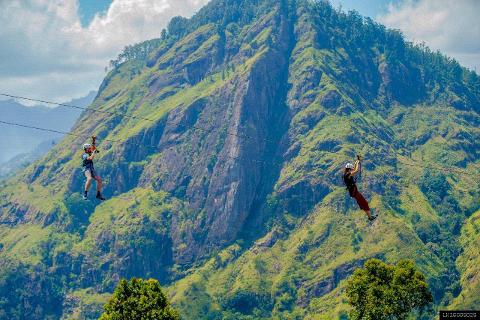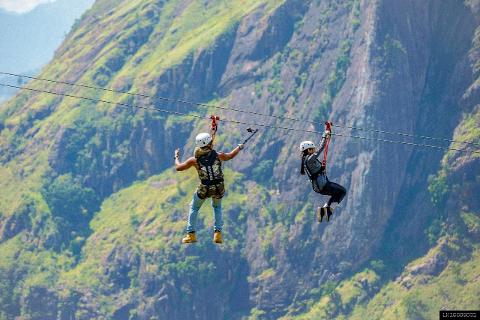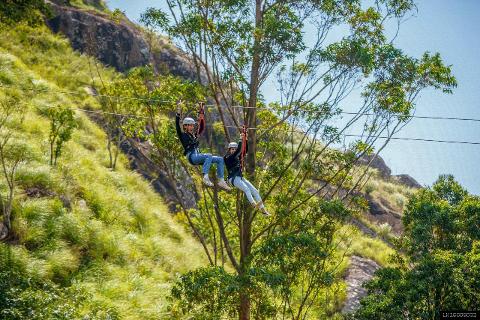 Terms and Conditions
Cancellation, No Show and Refund Policy • Free cancellation up to 24 hours before the activity starts • Less than 24 hours and in case of "No Show" – No Refunds. • We reserve the right to cancel your holiday because of unforeseen circumstances.