Highlights

Jaffna Cuisine Traditional Cooking Class
Knowledgeable English speaking guide
Homecooked Lunch or Dinner Included
Overview
You will be starting your cooking experience from a home down the 2nd Vinayagar Street in Chundukkuli. Your guide will meet you at a preplanned location there at either 11:00 am (for a lunchtime class) or 4:30 pm (for a dinnertime class), and take you to the home.
You will be introduced to the family and get to see the traditional kitchen tools that they use. There will be many fired clay pots of various sizes, palm trays, and wooden spoons. You will learn how to light the Jaffna-style mud and clay stove using firewood and dried wood flakes.
Your cuisine for the day will be Jaffna style mutton curry using good quality local farm produced mutton and Red Rice Flour Pittu - one of the staple foods of the region. You will learn to clean and cook the mutton with a variety of aromatic spices that take away the slightly gamey flavor that many people dislike. While the curry is cooking on a slow fire to make it tender and flavorful, you will learn to knead the red rice flour with water and chop it to make small even balls. You will then steam the raw pitta in a special 'pittu maker'. This tool can be purchased in the Jaffna market if you want to try it at home. Your guide will tell you some of the shops where the best quality ones can be bought.
When the food is cooked you will sit to meal of thick tasty mutton curry with freshly steamed cylinders of pittu. You will be eating on banana leaves with your hands - the traditional way. After enjoying a wonderful meal, your tour will be completed by approximately 1:00 pm or 6:30 pm, depending on your start time.
Additional Note
Comfortable Clothes and Shoes Recommended for this tour.
What's Included
Service of a knowledgeable English speaking guide.

Home-cooked Lunch or Dinner.

One Traditional Cooking Class Session.
What's Excluded

Expenses of Personal Nature.
Photo Gallery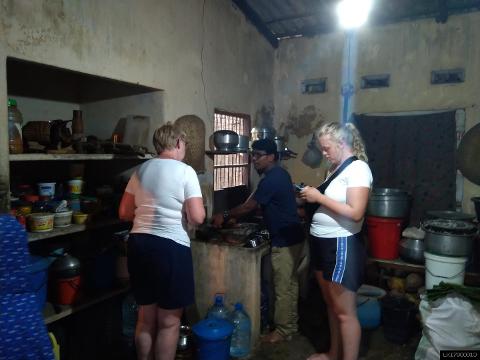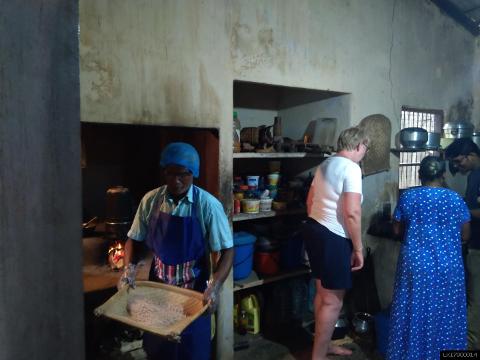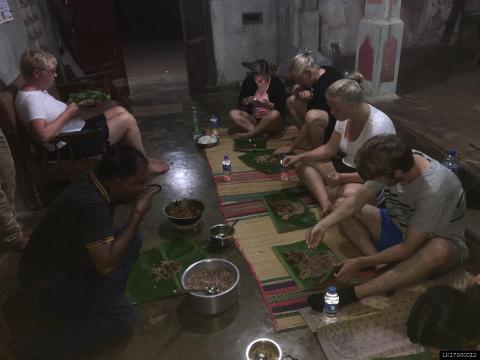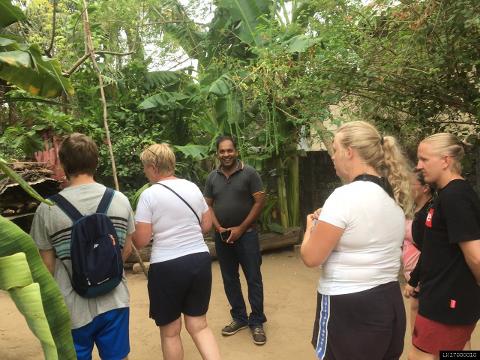 Terms and Conditions
Cancellation, No Show and Refund Policy Cancellation must be in writing and sent by you/your travel agent who made the booking. Cancellations take effect from the date the written notice is received. No refund in full or in part will be given for unutilized services in the package(s) once you commence using the product or service. • Up to 24 hours before the Activity starts – Fixed processing fee of USD 30.00 and the balance will be refunded. In case of a refund to be made via an international bank transfer, all bank fees to be borne by the guest. A refund to the credit card is subject to the above processing fee only. • Less than 24 hours and in case of "No Show" – No Refunds. • No refunds will be entertained under whatsoever condition once the guest arrives in Sri Lanka. • We reserve the right to cancel your holiday because of unforeseen circumstances.