Overview
The Knuckles Mountain Range lies in central Sri Lanka, in the Districts of Matale and Kandy. The range takes its name from a series of recumbent folds and peaks in the west of the massif which resembles the knuckles of clenched fist when viewed from certain locations in the Kandy District. Whilst this name was assigned by early British surveyors, the Sinhalese residents have traditionally referred to the area as Dumbara Kanduvetiya meaning mist-laden mountain range. Knuckles Mountain Forest Range covering an area of approximately 21,000 ha is a part of the Central Highlands World Heritage site, declared in 2010. Though it is a part of Central Highlands it is well separated by Mahaweli river valley from the sides of South and east and Matale valley from the west.

Knuckles Mountain Forest Range consists of a range of vegetation types that have resulted from diverse climatic and topographic conditions. Among these are the humid tropical lowland semi-evergreen forest, tropical sub-montane humid evergreen forest, montane grassland (patana) and pygmy forest. The complexity brought to the area with vegetation types is further increased by a range of modifications made to the landscape by people since the British colonization. Knuckles Mountain Forest Range supports a rich biological diversity with 128 species of birds, 20 species of amphibians, 53 species of reptiles, 15 freshwater species and 31 mammal species. All species are not equally distributed throughout the range. Their distribution depends on multiple factors such as food availability, availability of nesting sites, etc. that vary with climate, elevation and land cover.
What you can expect
Arrival time will be 0630 hrs at the Knuckles Mountain range trailhead.
Brief description of the route and the hike. There will be two trekking options for selection – Waterfall trekking (9 K.M's both ways) or the Knuckles peak hike (16 K.M's both ways).
Starting the hike at 0645 hrs.
Rest stops within every 1.5 K.M.
Refreshments.
Estimated time to reach the top by 1215 hrs.
Lunch.
Photography session.
Climbing down by 1315 hrs.
Refreshments.
Reaching the trail-head by 1730 hrs.
Additional Note

Comfortable walking shoes recommended for this tour.
Difficulty Level: Medium-High.
The experienced and well-trained guide would take every precaution to ensure the safety and well being of all guests on tour as your safety is our prime concern.
Subject to favorable weather conditions.
Whats's Included

Service of an English-speaking adventure specialist.

Lunch.
Refreshments with energy slabs.
First aid with qualified first aid officer.

Back up vehicle for emergency transport.

Support staff fee for guide, helper(s), and qualified first aid officer.
What's Excluded

Hotel pickup and drop-off.
Any transportation up to the trail head at Knuckles Mountain.
Any additional beverages or food.

Gratuities (Optional).
Expenses of personal nature.
Important Factors
Personal items for warm/windy/rainy conditions should be carried by clients.
The experienced and well-trained guide would take every precaution to ensure the safety and well-being of all guests on tour as your safety is our prime concern. However, Lakpura or its employees do not accept any liability for death, injury or illness of guests while on tour caused by any animal, reptile, insect, and events of nature or any type of accident.
Lakpura does not accept any liability for the loss or damage of any personal belongings while on tour.
Health Restrictions
No Back Problems.
No Expectant Mothers.
No Serious Medical Conditions.
(SKU: LK60022100)
Photo Gallery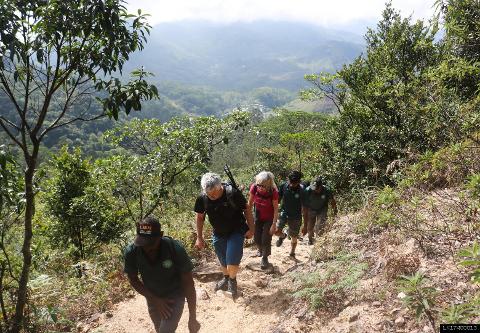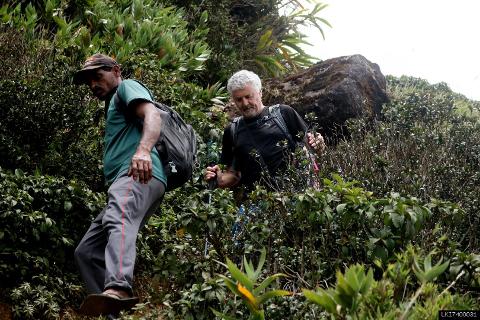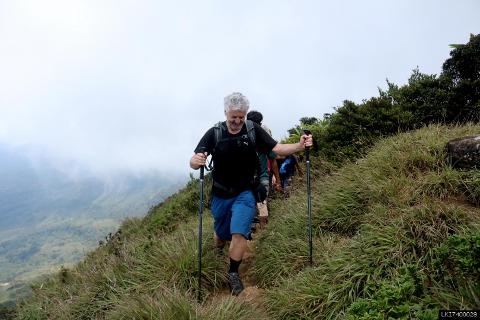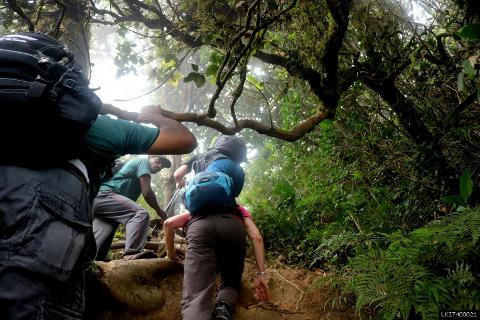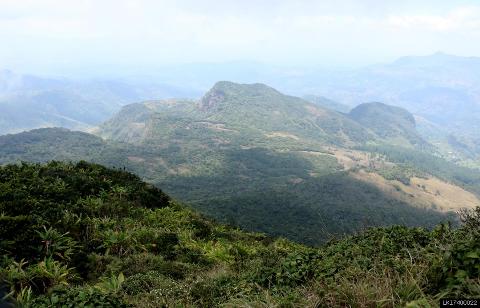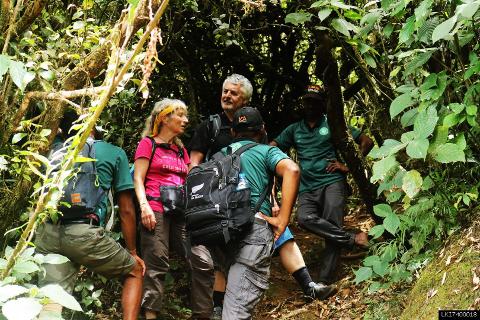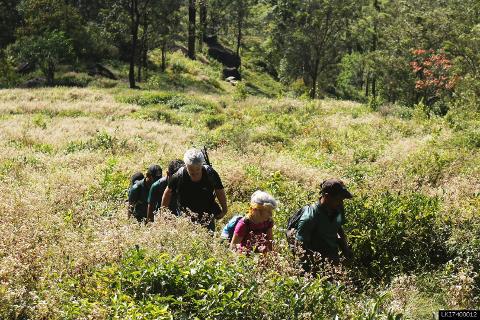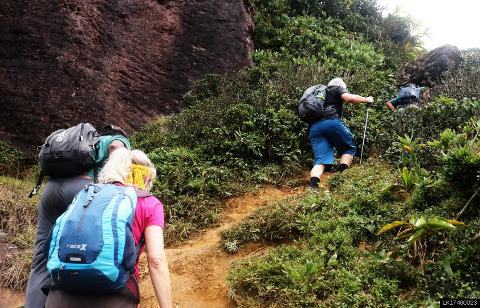 Terms and Conditions
Cancellation, No Show and Refund Policy • Cancellation must be in writing and sent by you/your travel agent who made the booking. Cancellations take effect from the date the written notice is received. No refund in full or in part will be given for unutilized services in the package(s) once you commence using the product or service. • Up to 14 days before the Activity-Date – Fixed processing fee of USD 30.00 and the balance will be refunded. In case of a refund to be made via an international bank transfer, all bank fees to be borne by the guest. A refund to the credit card is subject to the above processing fee only. • Less than 14 days and in the case of "No Show" – No Refunds. • No refunds will be entertained under whatsoever condition once the guest arrives in Sri Lanka. • We reserve the right to cancel your holiday because of unforeseen circumstances.