Overview
This half day hike through verdant
forests and hills takes you to the traditional Sri Lankan of Heeloya. Get to
experience the olden day customs that are still alive within this village that
deep in the hills of Kandy. Traipse through paddy fields and visit waterfalls.
Become a part of village life as you help your host with the cooking. Enjoy a
delightful village lunch with all the local delicacies. Make some lasting photographic
memories of your day spent at Heeloya.

What you can expect
You will be meeting up with your guide, at 7:30 am, at the trail
head towards Heeloya Village. You will receive instructions on how to get there
once you confirm your participation. It is suggested that you wear waterproof
shoes with a good grip as the trail can get quite muddy when rain showers
occur. Your guide will initially explain the route and give you a brief on the
activities you will engage in.
You will begin your hike at 8:00 am. The trail will be quite
narrow and only traversable by foot or a bike. You will pass scrubby hills and
light woods. There will also be occasional small houses surrounded step
cultivated paddy fields as you get closer to the village. You will have regular
rest stops when your guide will ensure that you're refreshed with water and
energy bars.
You will get to the village at approximately 9:00 am. Heeloya is
a solitary agricultural village surrounded by the hills of the Central
Highlands. It has very little communication with the outer world and the entire
village is very self-sustaining. The food of the villagers comes from paddy
fields, home grown vegetable gardens, farm animals, and the river nearby. They
also grow their own spices and herbs and practice crafts such as toddy tapping
and bee-keeping. The village continues to maintain its traditional customs,
including justice being met by the village head - instead of the central
judiciary system.
Once you get there, you will be introduced to the village elder
who will tell you more about the traditional customs of the village. A farmer
will take you to the paddy fields and tell you more about the step cultivation
method. This method maximizes the space of the slopes and enables the rainfall
to equally benefit all the crops. Most of the paddy fields around Heeloya are
step cultivated. You will also be taken to see the fruit orchards and vegetable
gardens, where you will help harvest some fresh fruits and vegetables for your
lunch.
You will then return to the home which is hosting you at the
village and hand over the harvest. After this you can stay and watch them cook,
or visit the spice gardens and the waterfall nearby. In any case, you will get
a good experience of the villagers' lives and there will be many scenic
opportunities for photographs too.
Lunch will be at 12:00 and will be served on fragrant banana
leaves. The food will be delicious and spicy, embodying the traditional flavors
of rural Sri Lanka. After a wonderful meal, you will be taking a few minutes of
rest and then hiking back to the base of the Knuckles range. Your tour will be
completed by 1:30 pm.
Whats's Included
English speaking adventure specialist/guide.
Village Lunch.
Refreshments with energy slabs.
Support staff fee.
All prevailing taxes and service charges.
What's Excluded
Any additional beverages or food, would ordered extra.
Any personal expenses.
Any tips to the staff
Photo Gallery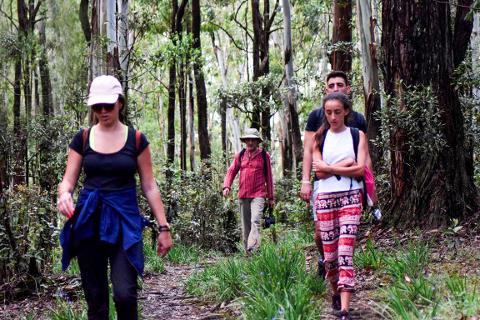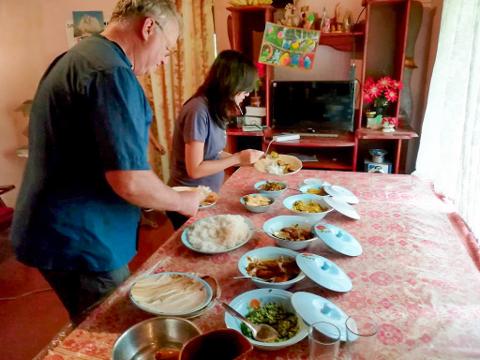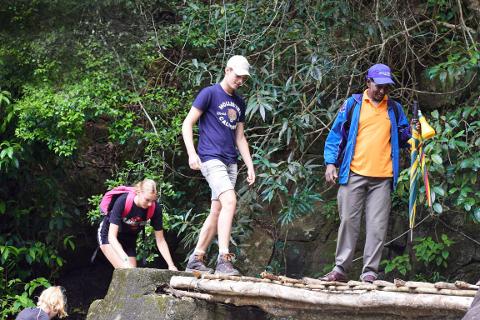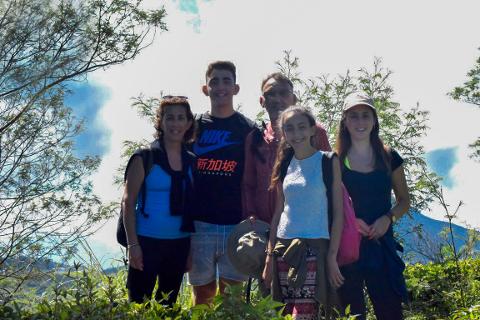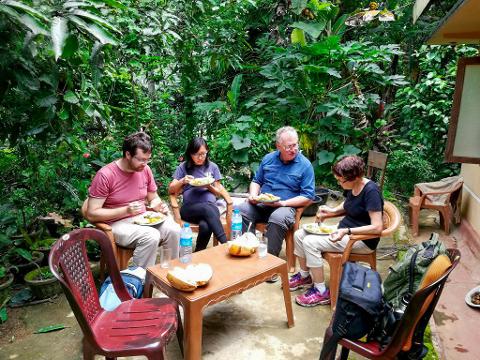 Terms and Conditions
Cancellation, No Show and Refund Policy Cancellation must be in writing and sent by you/your travel agent who made the booking. Cancellations take effect from the date the written notice is received. No refund in full or in part will be given for unutilized services in the package(s) once you commence using the product or service. • Up to 7 days before the Activity starts – Fixed processing fee of USD 30.00 and the balance will be refunded. In case of a refund to be made via an international bank transfer, all bank fees to be borne by the guest. A refund to the credit card is subject to above processing fee only. • Less than 7 days and in case of "No Show" – No Refunds. • No refunds will be entertained under whatsoever condition once the guest arrives in Sri Lanka. • We reserve the right to cancel your holiday because of unforeseen circumstances.