About Deep Sea Fishing Tour in Negombo
This tour gives you the opportunity to enjoy deep sea fishing at the biggest fishing base of Sri Lanka, Negombo. Cast your rods into deep blue waters of Sri Lanka, rich with the various varieties of fish. Get that immeasurable thrill of wrestling with the strongest of the sea, and winning. Show off your biggest catch with a great photo. Get the best fishing experience this holiday!
Highlights
Option of fishing by trolling or anchor fishing
Boat Chartered and Sport Fishing Equipment Provided
Overview
You will be starting your deep sea fishing adventure from the Negombo piers. If you select the morning session you will begin at 0600 hrs, and an evening session will be at 1430 hrs. Your boat will be a 15 foot standard local fishermans boat. It satisfies all the basic requirements, but doesnt have any advanced features. If you wish for such, you can opt for a professional fishing boat for a separate charge. You will also be provided with good sport fishing equipment and bait.
The waters around Negombo are rich and teeming with fish. This is why the area has a fishing industry that is not only the biggest in the country; but also one of the oldest. However, there are some seasons when the catch rate is much better; mainly February to April and October to December.
The fishing have of Negombo allows three modes; to fish in the deep sea, the lagoon or inland. Of these deep sea one is the most popular for of sport, due to its challenges and better yield. There are two methods used of fish deep sea; trolling and anchor fishing. Trolling is where one or more fishing lines or nets with bait or lures, is trailed behind a moving boat or manually moved from side to side. This method is very successful, especially in the morning hours. The other method is anchor fishing, which involves the boat being anchored to a stationary object such as a coral reef or rocky area and the lines being cast. This method works well at any time of the day, but especially at night.
You will be able to use the trolling or anchor fishing according to the session time you choose. Your local fishing guide will show you some of the best spots to fish. Some of the species of fish you will be able to catch are Barracuda, Seer, Great Travilly and Queen Fish in moderately deep water; and Sailfish, Blue or Black Marlene, Tuna and Wahoo in much deeper waters. You can exercise both your patience and strength as you wait for the bait to do its work, and feel the delicious struggle of reeling them in.
As you fish, refreshments will be available for you to sate your hunger and thirst. Your tour will be be completed at 0900 hrs if it was the morning session, and 1800 hrs if it was the evening one. You can also round out the day by getting your catch grilled at a small added charge and enjoy a wonderful meal with a couple of ice cold beers.
Please note: Do not forget to bring caps and sunscreen lotion to avoid getting sunburnt.
What's Included
Refreshments.
Boat Charter Fee and Hire of complete Sport Fishing Equipment.
All Taxes.
What's Exclude
Hotel Pickup and Drop.
Food or Drinks.
Gratuities (Optional).
Expenses of Personal Nature.
(SKU: LK60051300)

Photo Gallery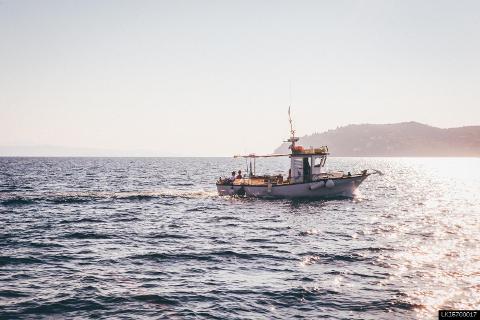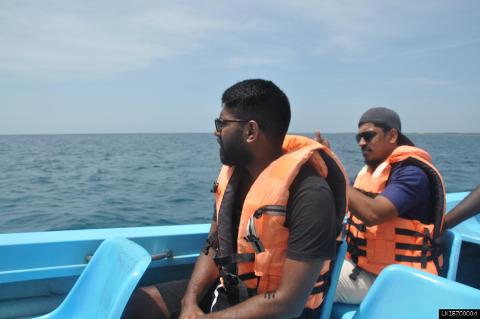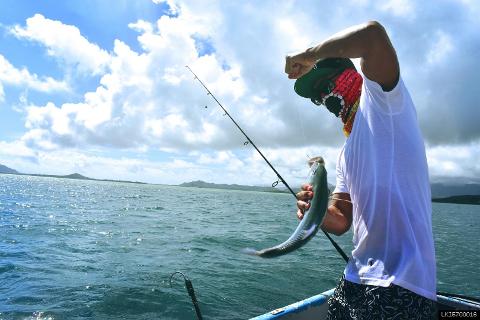 Terms and Conditions
Cancellation, No Show and Refund Policy • Free cancellation up to 24 hours before the activity starts • Less than 24 hours and in case of "No Show" – No Refunds. • We reserve the right to cancel your holiday because of unforeseen circumstances.