About Deep Sea Fishing Mirissa Tour
This tour gives you the chance to try deep-sea fishing in the southern waters of Sri Lanka, off the Mirissa coast rich with sea life. Cast your rods into deep blue waters and try to bait some of the biggest catch you have ever seen. Get that burst of adrenaline as you challenge the strongest of the seas. Show off your best catch with a great photo. Get the best fishing experience this holiday!
Highlights
The option of trolling or night fishing
Boat Chartered and Sport Fishing Equipment Provided
Professional Fishing boat available for charter for an additional fee.
Peak fishing season from November to February
Overview
You will be starting your deep sea fishing adventure from the harbors of Mirissa at 6:00 am or 2:30 pm, depending on whether you choose the morning or evening sessions. A night fishing session can also be arranged at a customized time and rate if required. You will also be provided with good sport fishing equipment and bait. Your boat will be a normal fishing boat which measures 15 foot at length. It's just a basic boat. If you wish for a more advanced boat with all the modern equipment, a professional fishing boat can be chartered for a separate charge.
Mirissa has a lot of aquatic life around its area. The fishing industry there is highly developed. However, if you wish to maximize your yield the months between November to February would be the time to go fishing there.
There are two types of fishing methods used in Mirissa. Fishing by trolling is moving boats drag one or more fishing lines or nets behind them to provide a more realistic and lifelike target as bait. Trolling is highly successful, especially in the morning hours.
The other method is night fishing. Many fish species are strictly nocturnal, going into hiding in the light of the morning to escape predators. Night fishing uses the quiet darkness to lure unsuspecting prey. Night fishing is only done after 6 pm but produces very high yields.
If you choose one of the daytime sessions you will be using trolling. Your local fishing guide will show you some of the best spots to fish. Some of the species of fish you will be able to catch are Jack Trevalies, Spanish Mackerel, Skipjack Tuna, Yellow Fin Tuna, Sail Fish, Marlins, Frigate Tuna. You can exercise both your patience and strength as you wait for the bait to do its work, and feel the delicious struggle of reeling them in.
On the other hand, if you decide to opt for a custom night fishing session; your target fish will differ. You will be catching Mullet, Spangled Emperor, Long Face Emperor, Sharp tooth Job Fish, Blubberlip Snapper, Mangrove Red Snapper, Blackspot Snapper, Malabar Grouper, Wavy-lined Grouper, Coral Hind, Sri Lanka Sweetlips, Thread-fin Bream, Parrot Fishes, Rabbitfish and Barracudas.
You will be provided with refreshments to sate your hunger and thirst. Your tour will be completed at 9:00 am if it was the morning session, and 6:00 pm if it was the evening one. If you tried a night fishing session, you will return depending on the time you leave. You can also round out this wonderful tour by getting your finest catch grilled and have some great fried fish at just a small added charge.
Please note: Do not forget to bring caps and sunscreen lotion to avoid getting sunburnt during the daytime.
What's Included

Refreshments.
Boat Charter Fee and Hire of complete Sport Fishing Equipment.
All Taxes.
What's Excluded
Hotel Pickup and Drop.
Food or Drinks.
Gratuities (Optional).
Expenses of Personal Nature.
(SKU: LK60080200)
Photo Gallery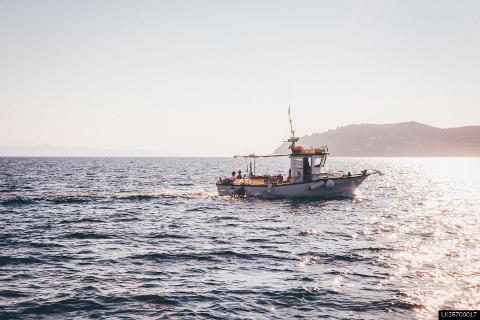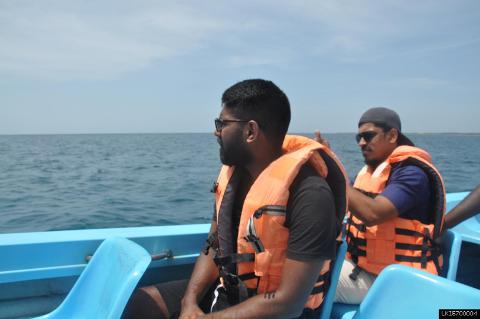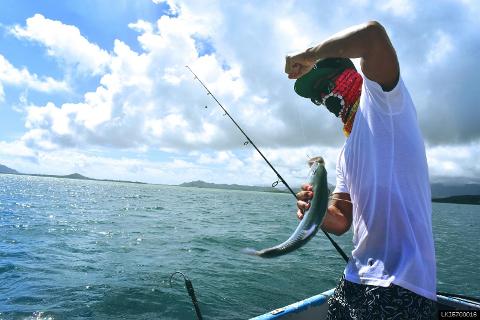 Terms and Conditions
Cancellation, No Show and Refund Policy • Free cancellation up to 24 hours before the activity starts • Less than 24 hours and in case of "No Show" – No Refunds. • We reserve the right to cancel your holiday because of unforeseen circumstances.