Highlights

Standard Coleman tents imported from the USA.
Mattresses, pillows and clean linen.
Full board meals limited cool beer with B.B.Q dinner (Three-course).
Park entrance tickets.
Two safari sessions.
An experienced and knowledgeable safari guide
Overview
Wilpattu National Park (Willupattu) Located in the Northwest coast lowland dry zone of Sri Lanka. The unique feature of this park is the existence of "Willus" (Natural lakes) - Natural, sand-rimmed water basins or depressions that fill with rainwater. The park is located 30 km west Anuradhapura and located 26 km north of Puttalam (approximately 204 km north of Colombo). The park is 131, 693 hectares and ranges from 0 to 152 meters above sea level. Nearly sixty lakes (Willu) and tanks are found spread throughout Wilpattu. Wilpattu is the largest and one of the oldest National Parks in Sri Lanka. Wilpattu is among the top national parks world-renowned for its Leopard (Panthera pardus kotiya) population. The Leopard population in Wilpattu is still not yet known.
41 species of Mammals (4 endemics), 149 Bird species including 3 endemic species, 57 Reptile species (8 Endemic species) have been identified within Wilpattu national park. Mammals that are identified as threatened species living within the Wilpattu National Park are the elephant (Elephas Maximus), Sloth bear (Melursus ursinus), leopard (Panthera pardus kotiya) and Water Buffalo (Bubalus bubalis). Sambhur spotted deer, mongoose, mouse, and shrew are more of Wilpattu residents.
Anyone visiting Wilpattu National Park will experience wildlife safaris that will surely make their stay something memorable and unique. Given a choice between standard camping services, the options available are designed to suit almost any type of wildlife enthusiast or visitor. With two safari sessions that are available for 1 Night 2 Days, in the Wilpattu National Park, this wildlife safari and camping tour caters to the visitor's needs, either providing an all-out experience of the park, or the must-experience 1-day tour that will cover most of the park's features and must-see locations.

Additional Note:
Not wheelchair accessible
Personal effects for Warm/Windy/Rainy conditions should be carried by clients.
Insect repellent, sunblock, etc. are recommended.
Special dietary requirements should be notified in advance.
What's Included
Standard tents. (Coleman Tents from the USA), with Separate washrooms.
Mattresses, pillows and clean linen.
Full board meals (Late arrivals do to extend to accommodate lunch on the following day).
Limited cool beer with B.B.Q dinner (Three-course).
Park entrance tickets
Tour Guide.
Two safari sessions.
What's Excluded
Gratuities (Optional).
Expenses of Personal Nature.
Photo Gallery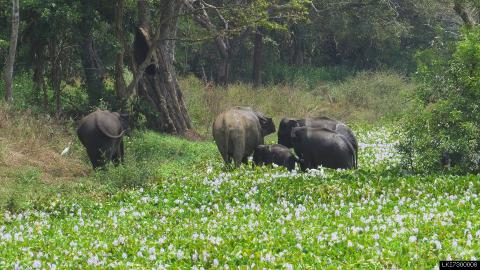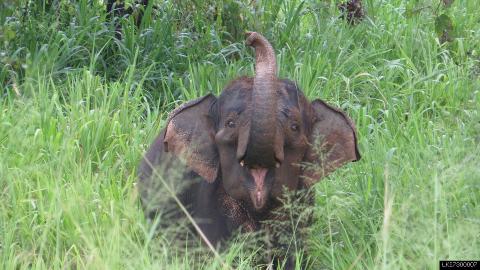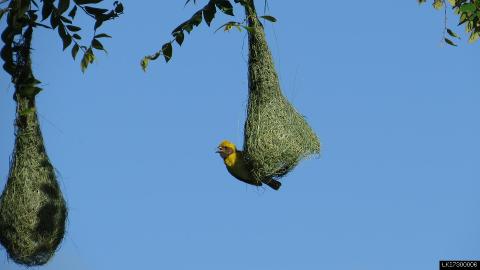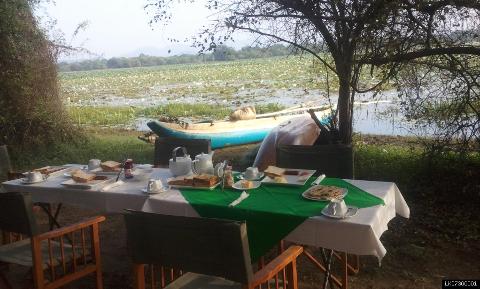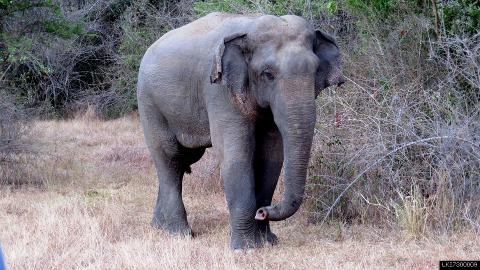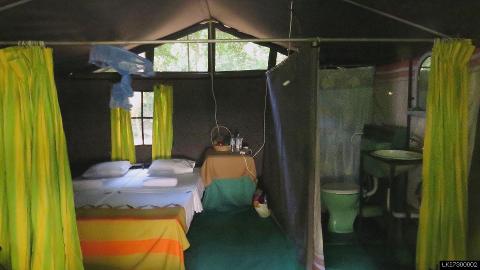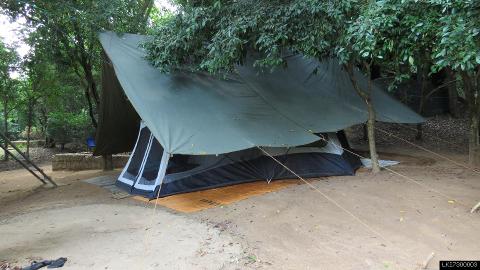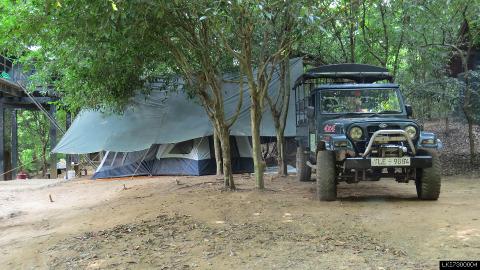 Terms and Conditions
Cancellation, No Show and Refund Policy Cancellation must be in writing and sent by you/your travel agent who made the booking. Cancellations take effect from the date the written notice is received. No refund in full or in part will be given for unutilized services in the package(s) once you commence using the product or service. • Up to 21 days before the Tour starts – Fixed processing fee of USD 30.00 and the balance will be refunded. In case of a refund to be made via an international bank transfer, all bank fees to be borne by the guest. A refund to the credit card is subject to above processing fee only. • Less than 21 days and in case of "No Show" – No Refunds. • No refunds will be entertained under whatsoever condition once the guest arrives in Sri Lanka. • We reserve the right to cancel your holiday because of unforeseen circumstances.